Welcome to my home on the web....
This site is a work in progress....
My stationery page has been updated
and moved to a new location...
All my pages are linked, so you can
browse between the two sites.....
I will be adding new stationery
weekly.....So check
back often.......
I hope you enjoy your visit.....
Please take a moment to sign my guest book...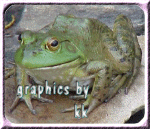 You are visitor number
Last Updated: 08/06/00

Copyright© 2000,Graphics by kk-All Rights Reserved